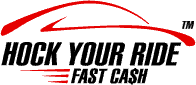 How to Get a Collateral Loan Using Your Car
Get a Collateral Loan using your Car
Aussies really love their vehicles, and the fact that 84.4% of households owned a car in 2016 proves that. In fact, over 1.5 million households owned three cars during that time! Fast forward to January this year, and we're now looking at 19.5 million registered motor vehicles.
With such a high vehicle ownership rate, it's likely that you've got your own ride yourself. And after paying off your car loan completely, you're now a proud owner of a finance-free vehicle. But there's another reason to love your car even more: It can save you from financial troubles.
That's right. And with car collateral loans, you can get access to quick cash without the need to sell your ride. You can get the money you need now, all without losing ownership of your wheels. Best of all, having bad credit won't even matter if you choose the right lender!
Ready to learn how an auto collateral loan works and what you need to get one? Then let's dive right into it!
Breaking Down Collateral Loans
The term "collateral" refers to any asset that lenders accept as a form of security for a loan. Lenders do have varying preferences as to which types of assets to accept. For example, some lenders may only accept real estate, while others are more into vehicles.
There are, however, some lenders who accept any property that's easy to liquidate or "turn into cash". They will give you a loan against your vehicle, be it a car, a trailer, a truck, a boat, or a jet ski. They even accept other high-valued assets as collateral, such as luxury watches.
When you pledge any of these assets as collateral, the lender can use them as a means of loan repayment. Don't worry though, as this would only happen in case of non-repayment or default. After all, lenders also need to recoup the money they've lost.
The upside to collateral loans is that they are easier to get compared to unsecured loans. With unsecured loans, a person's credit score and repayment ability matter a lot. That's because there's no security involved, so lenders are at a greater risk of losing money.
Conversely, some collateral loan lenders don't need to know a borrower's credit score. To these lenders, the collateral is already enough to make a person qualified for a loan. That's why they are willing to extend no credit check loans.
How Car Collateral Loans Work
With a car collateral loan, you pledge your vehicle as a security for the loan. Think of it as borrowing against the equity of your car. The current market value of your ride will dictate how much you can loan against it.
Since you're not selling your car, you can't really expect to get 100% of its value. However, a collateral loan allows you to borrow up to 60% of your car's value. That could be more than enough to cover your emergency expenses.
Like any other collateral loan though, a lender can "repossess" the car in case of non-repayment. But so long as you pay your dues on time, then you don't have to worry about losing your ride.
Besides, you can request for loan extensions in case you can't make the monthly payment in full. You'd only have to pay off the interest first so that you won't classify as a non-payer. You can work this out with the lender to reduce your risks of defaulting on the loan.
Also, note that most car collateral loans will require you to leave your property with the lender. If you need your car and a loan, you may look into drive away loans. These are smaller loans though and are usually reserved for newer model years.
Vehicle Ownership Status to Qualify for a Collateral Loan
Only one in five new car purchases in Australia makes use of a financing program. That means that the rest, 80% of cars bought are outright purchases.
If your car is one of these outright purchases, then you have every right to do what you want with your car. The same goes true if you've already paid your car loan in full. You have an "unencumbered" asset, so you can use it as collateral for a loan.
That said, you can't use a vehicle that has an active or ongoing loan as collateral. If your car is still under financing, a lender won't accept it as security for a loan. The same goes for a vehicle that you already own but is currently serving as collateral for another loan.
Don't worry though, as there are plenty of other assets that you can pledge, such as machinery or equipment. You can also use precious metals, pricey jewellery, and even collectables as security.
Vehicle Collateral Loans for People with Bad or No Credit
Your credit score is one of the most important factors that banks look into when you apply for a loan. If you have a below-average credit score, you can expect banks to reject your application. If you have no credit file yet, you're also unlikely to secure a bank loan.
This isn't the case with bad credit collateral loans. Reliable lenders won't reject you for having bad or no credit. Neither will they carry out a credit enquiry on you and pull out your credit file.
So long as you can pledge security for a loan, you can get the funds you need without credit checks. You only have to provide proof of ownership and vehicle registration documents. Of course, you also need to provide at least two IDs, including your driver's license.
In case you're wondering, only a few collateral loan lenders won't require you to prove that you're employed. Everyone else, including the higher-cost payday loan lenders, will need proof of employment. That's why in most cases, a collateral loan can be the easiest, quickest way to get out of a financial pinch.
Save Yourself from the Hassle and Disappointment of Bank Loan Rejections
Now that you know more about car collateral loans, you can decide if they're the best type of loan for you. If you're facing a serious money issue, and you need to get ahold of funds ASAP, then it may be your best option. Especially if you have bad credit, which pretty much is a big no-no for banks and credit unions.
If you think that a car collateral loan will serve you well, know that we can help. Get started on your online application now and we'll get back to you in a matter of minutes!
Further Reading:
We Loan Cash Fast Against Your Ride. Contact us Today and Get Your Cash Loan Now!
Apply Now