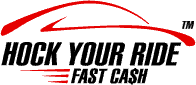 Small Cash Loans
We all need to borrow some money from time to time. Sometimes, getting even a small amount of cash at the right time can make life a lot easier. This is why our small cash loans can help you out when you most need them.
Don't suffer through a lack of cash when the solution is right in front of you. Find out how you can borrow even a little amount of money to help tide you over for the rest of the month or to pay for emergencies. Whatever you need the loan for, don't think it is too small for us to consider.
Small Cash Loans Bad Credit 
You may be wondering whether having bad credit stops you from getting hold of the small cash loan that you need. Thankfully, there is no need to worry if you currently have a less than perfect credit history. We don't even look at your credit score!
As you will be putting down a vehicle or some other possession as collateral, you can borrow the amount you need without bad credit being an issue at all. There is absolutely no chance of us rejecting you because of your credit history.
Fast Small Cash Loans
Do you need to get hold of this modest amount of money right away? That's perfectly fine. We understand that there are occasions when you simply can't afford to wait around for a loan to be approved in the traditional way. This is why we offer a slick, speedy service that you are sure to love.
Our incredibly fast small cash loans allow you to walk away with the money you need in a matter of minutes. Don't run the risk of your finances getting further out of control when we make it so quick and easy to sort out a loan. If you are worried about your financial situation then we will put your mind at ease in next to no time.
Small Cash Loans Online
You can even get started on this loan online if you want to. Apply online with us and you can borrow what you need today with no hassles or delays. We have made the whole process so simple that it is now completely effortless.
Simply complete some basic details and we will be in touch to sort it all out. Getting small cash loans online has never been easier or quicker to do.
Small Cash Loans for Unemployed
You don't even need to tell us anything about your employment history. We aren't going to ask you for any employment details to back up your application. If you are unemployed and need a small cash loan then we are here to help.
As with the credit history issue, there is simply no need for us to assess your employment. The collateral that you put down is enough for us to be satisfied. This means that small cash loans for unemployed people can be arranged in the same way as any other loan with us.

Same Day Small Cash Loans
Life doesn't stand still and neither should you. If you need money today then take the steps needed to have it in your pocket before the end of the day.
Our same day small cash loans have helped many people out of tricky situations. We will be delighted to do the same for you if you let us know how much you need. In as little as an hour, it can be all sorted out and you will have one less thing to worry about.

FAQ's


How much can I borrow with a small cash loan?
The sum that you can borrow depends upon the value of the car or other possession that you use as a guarantee. Typically, we can offer up to 50% or 60% of the value of the asset.


What do I need to qualify for a small cash loan?
Provided that the vehicle is unencumbered then you qualify! All you need to produce is your car, together with its registration documents and your own ID. 


How many days to I have to pay back a small cash loan?
Pay back the loan and recover your asset whenever you are able to. It will be completely safe in our custody while you get your finances in order and decide when to pay back your small loan.
Further Reading:
We Loan Cash Fast Against Your Ride. Contact us Today and Get Your Cash Loan Now!
Apply Now