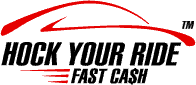 Apply Now
No credit checks. Bad History OK!
Join over 1000+ happy, local customers
We ended up in a bit of a pickle when we were renovating a property. Hock Your Ride explained everything in lots of detail. They were just overall, excellent.
Susan McKinlay, Self employed home renovator, Alderley.
I'm a business owner and was having issues with people not paying on time. Hock Your Ride are good to deal with and honest...it was just an easy process. I've used them several times since then and referred other people to them.
John McKenna, Industrial Refrigeration, Nerang.
To arrange a time, please give us a phone call on
Gold Coast07 5532 8808
Brisbane07 3801 8808
- or -
apply online using the form above.
Your Easy Steps To No Credit Check Cash Loans
Fast No Credit Check Loans For People With Bad Credit or Poor Credit
We will lend up to $90K against your vehicle
You need to own a vehicle to pawn it.
Your vehicle needs to be free of any finance.
Bring your vehicle to our Car Pawn Shop.
 Ownership and ID verification
Need 2 x Id: Licence, Medicare or Bank Card.
We need car Registration or Sales papers.
We will verify ownership and identification.
 Give key and get money!
We will value your car & offer you cash loan.
Upon offer acceptance –the loan is processed.
You will receive Cash and your Car is stored till repaid.
No Credit Check Cash Loans
When it comes to no credit checks, Hock Your Ride is one of the biggest providers of cash loans in Australia. We understand that not everyone has a perfect credit history, and that's totally understandable. You can't always predict what life is going to throw at you. That is why Hock Your Ride is here to help you through both the ups and downs. Our process is among the easiest, quickest, fastest and most convenient available to get you back on your feet with the cash you require. When you need it most. If you have a bad credit score, but are in urgent need of a secured No Credit Check Cash Loan on the Gold Coast, Sydney or Brisbane, call us up or visit us at Hock Your Ride easy to get to locations. We are established in Sydney, Gold Coast and Brisbane, and provide our services to all New South Wales and Queensland areas.

No Credit Check Auto Pawn Cash Loans
If the banks are ignoring you, and you are looking for an instant loan and you want no credit check cash, you don't need to worry anymore. We can back you financially with our no credit check cash loan services. This is something that you can think about. You can bring in your assets like motor vehicles, or any other valuable asset, and use it as a security. You can get instant loans without any credit checks, against your cars, motorbikes, jet skis, or machinery.  Apply for same-day no credit check cash loans in Sydney, Gold Coast or Brisbane, against your assets.
Hock Your Ride Loans – Secured No Credit Check Loans Offer
Loan Type:
A Secured Loan – Borrowed Against your car, bike, boat, truck or machinery.
Loan Amount:
$1000* to $80,000* – No credit or background checks
Loan Period: 
3 Month less or more – 100% confidential process
Loan Processing Time:
Loan and cash in 30 Minutes* – Flexible Repayment & loan terms
Who Can Get: 

Anybody who requires a loan, be it private or business, bad credit borrowers, bankrupt, employed or Unemployed ones.
He/she should own an unencumbered asset such as a car, motorbike, boat etc. that can be used as collateral or security against the loan.

Loan Eligibility:

Borrowers need to be at least 18 years of age and need to own their asset outright.
Students, single parents, pensioner, self-employed, businesses and people Centrelink payments.

Checklist
Click Here to view our requirements that you need to bring with you.
Why Choose Us Over Personal Credit Lender For Bad Credit Loans Sydney?
Both pawnbrokers and personal credit lenders provide cash loans, but their overall services are not equal. Private credit lenders hinge on credit checks and internal charges while pawnbrokers provide asset-backed cash loans. The assets can be cars, bikes, boats, machineries, or anything else which has value. Here are the differences between loans from Hock Your Ride, and the ones from Personal Credit Lenders.
| Loans From Hock Your Ride Loans | Loans From Personal Credit Lenders |
| --- | --- |
| No strikes against your credit or finances | You will be harassed by the debt collectors if you default. |
| No hidden charges | You'll have to bear additional fees and charges |
| No credit checks, pay slips or bank statements are required | Pay slips, bank statements are required |
| Fast processing of pawn cash loans | Getting the loan approved is a very lengthy and tedious process |
| You'll have your loan and cash in minutes* | You will need upto 7 days to get approved if you are lucky |
| You can borrow $1000* and $80,000* against your asset | You can get a loan up to $10,000 at the most. |
If you desire to know more, continue reading Pawnbroker vs. Personal credit lender – Which Should I Choose?
We Loan Cash Fast Against Your Ride. Contact us today and get your Cash Loan now!
Apply Now