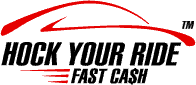 Loans Secured by a Vehicle
Why Loans Secured By a Vehicle Are a Smarter Choice
There are numerous different types of loan available just now. However, if you want to make the smartest choice then loans secured by a vehicle are well worth looking into.
There are some very good reasons why this is a smart choice that suits a lot of people. Let's take a look at what these loans are all about.
Available for Millions of People
Figures from the Australian Bureau of Statistics at the start of 2019 show that there are 19.5 million registered vehicles in the country. Everyone who owns a vehicle that is unencumbered can get an instant vehicle loan given to them. This means that there are millions of Australians who can borrow in this way.
With over a million new cars bought every year, there is no sign of the Australian love affair with cars ending anytime soon. This means that more and more people can consider getting a loan secured by a vehicle that they own.
Other types of vehicles can also be used, in addition to private cars are trucks, caravans, boats, jet skis, trailers, machinery, and other kinds of vehicles can all be used as security for a loan. No matter what kind you own, it is well worth finding out how much you can borrow against your vehicle.
You don't need to own a house, have a big bank balance, or have stable employment to borrow in this way. As long as you have a car or some other vehicle, that is all that matters. For many of us, this can be the easiest way to borrow money by far.
Avoid Bad Credit History Problems
Anyone can run into a few problems with their credit score at some point in life. A few bad decisions or a run of bad luck are often enough to quickly ruin the credit history that has taken years of effort to slowly build up.
When this happens, borrowing money from a traditional financial institution such as a bank can become next to impossible. On the other hand, there is absolutely nothing to stop you looking at loans secured by a vehicle when you need some cash.
No credit check is ever needed on this sort of cash loan. Provided that the documents for your car loan are in order, you can borrow based purely on that. This can prove to be a huge relief for someone who has a poor credit record but needs to borrow some money right away.
Cut Out the Delays of the Approval Process
Even if have a good credit score, you might discover that borrowing against your car makes a lot of sense. One of the main reasons for this is that this is a far swifter way of getting hold of the cash that you need just now.
With cash loans secured against a vehicle, the cash is paid over to you almost instantly. There is no waiting around for checks to be carried out or for your application to be approved. You can go home the very same day with the money in your wallet.
There are obviously certain situations in which this benefit is especially useful. For example, you might need to pay some bills immediately, or you may have some exciting plans that simply can't be delayed. You can start using the cash for the right purpose almost immediately.
Otherwise, it is possible that you are simply too busy to waste time on this matter. Borrowing money speedily and without any fuss can help you to spend more time on the other parts of your life that you don't want to neglect.
Borrow What You Need
Do you worry that you might not get offered the loan amount that you really need? Scraping together enough cash by borrowing a bit here and a bit there can be the most awkward and expensive way of doing it.
When you look into loans secured by a vehicle, you will see that the only thing we base the amount on is the value of the car. We will typically offer around 50% to 60% of the current value, with our maximum loans going up as high as $100,000. With a bit of luck, you can borrow the exact amount that you need.
Being able to borrow a tidy sum like this can be the ideal way to ease your money worries. Why borrow a tiny amount only to have to the same thing month after month as you never fully solve the problem? It is better to get the money you need to solve the issues once and for all.
All in all, this is a clever way of using your car to make life a lot easier for yourself. The next time that you need some cash, just get in touch with us and see how easy it is to get hold of some cash. 
Further Reading:
We Loan Cash Fast Against Your Ride. Contact us Today and Get Your Cash Loan Now!
Apply Now