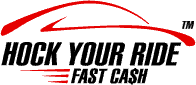 The Easy Way to Pay for Emergency Vet Bills and Pet Finance
Get Finance to Pay for Emergency Pet Bills
For millions of Australians, life without their beloved pet just wouldn't be the same. It is estimated that there are around 24 million pets in the country, with 62% of households having at least one in them.
These animals can bring endless hours of joy to any family. Yet, there is also the possibility that they cause financial problems at some point too. It is worth remembering that we spend $12.2 billion a year on products and services for our pets.
These costs can vary, though, with emergencies sometimes cropping up at the worst possible time. What can you do to deal with any big expenses that turn up?
How Much Can Emergency Vet Bills Cost You?
Most pet-owners are aware that vet bills can be incredibly expensive. Clearly, the cost varies greatly on a case by case basis. It depends upon factors such as the type of animal, as well as the condition they are suffering from and the vet used.
If we are looking for an average figure for vet's fees, then we can see that it has been calculated as $397 per year for dogs and $273 for cats. This is just an average, so it is possible that you could pay out more or less than this in any given year. In the worst case, it could run into thousands of dollars.
Clearly, this is something that many of us would struggle to pay. A lot of people simply don't have that much money in their account most of the time.
Of course, some people take out pet insurance to cover their emergency vet bills. However, not everyone sees this as being the right move for them. Research shows that around 609,000 of Australian pet owners have insurance in place. This means just 6% of dog and cat owners have insured their pets.
The most protected animals in the country are dogs. In this case, the figures show that 7.1% of them are protected by a pet insurance policy. When it comes to cats, only 3.8% of them are covered in this way.
What Other Solutions Are There?
There are many reasons why you might not have a pet insurance policy in place. The most common reason is financial. Not everyone is comfortable with the idea of paying an insurance premium every month or every year. You might also think that you don't have enough time to organise this.
In this case, you could be left with an extremely tough decision to make. No one wants to see a beloved family pet suffer. Yet, it could be that you simply don't have access to the cash needed for the full treatment that he or she requires right now.
A simple and effective solution is to take out an instant no credit check loan to cover your emergency vet bills. This lets you look after them without it being anywhere near as stressful.
How Quickly Can You Get the Money?
Emergency vet bills need to be paid quickly. There is simply no way of leaving this bill sitting around for weeks or months on end. Therefore, speed is of the essence when dealing with this.
At Hock Your Ride, there is no delay at all. We will make sure that you aren't left hanging around waiting for an answer. Our slick, speedy process lets you walk away with the all-important money in your pocket the same day.
What about the Other Pet Expenses.
It isn't just vet bills that could cause you some financial problems. In fact, let's get back right to the start of the pet ownership process. The study that we looked at earlier on reported that 13% of Australian family plan to get a pet in the next 12 months.
What is the average cost of a new pet these days? The cost of actually buying a cat or dog varies widely, from next to nothing if you adopt a rescue dog up to thousands of dollars if you want an exclusive breed.
There are more costs to consider than just the purchase price. The studies we have looked into so far suggest that cost in the first year of pet ownership can reach as high as $6,000. This includes the cost of all of the accessories, classes and treatments that your new best friend might need.
What if you or someone else in the family is desperate for a pet but the cost seems too steep? Getting access to the right type of pet finance can be the key to being able to bring a new pet into your home.
A loan that you take out with us can be used for anything at all. If you want to pay for a new pet then there is absolutely nothing to stop you from doing this. In fact, it can turn out to be one of the best ways that you have ever spent money.
Emergency Vet Bills and Pet Finance Conclusion
Taking everything into account, there is no doubt that the cost of pet ownership is more than worth it for millions of Australians. As a nation of animal lovers, we simply couldn't imagine life without our furry friends.
However, that doesn't mean that we can afford to ignore the financial cost of owning a pet. It is vital that you know who you can turn to in the case of an emergency where instant cash is needed to help him or her out.
Further Reading:
We Loan Cash Fast Against Your Ride. Contact us Today and Get Your Cash Loan Now!
Apply Now