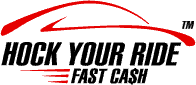 Debt consolidation loans for bad credit
When Can Debt Consolidation Loans for Bad Credit Cases Be Useful?
You may have heard that debt consolidation loans for bad credit cases can help you in difficult financial situations. However, if you aren't sure what exactly they are then you might wonder whether one is right for you.
Let's take a look at the details you need to know about in order to make a good decision on this matter.
Who Should Take Out a Debt Consolidation Loan?
To be honest, there isn't a single definition of the type of person who should be interested in this sort of loan. There are plenty of different reasons why you might need to consider doing this.
What people who do this all have in common is that they have a number of bills or debts hanging over their heads. Anyone who is looking into debt consolidation loans is likely to have realised that their current financial situation isn't ideal.
In some cases, they might be struggling badly to pay certain bills. Perhaps they were forced to miss some payments and have been hit with high charges that have made things even worse.
It is also possible that they have simply seen that they are spreading out their finances too thinly. It can be extremely difficult to stay in control when there are several different payments all due to paid each month.
How Should You Work Out If It Suits You? 
Working out whether you should ask for a consolidation loan shouldn't be difficult to do. First of all, you will want to take a look at your current financial situation.
Do you have several loans, credit payments or debts going out each month? There may even be some on your bank statement that you had forgotten about. Would it be a good idea to combine them all into a single loan?
If you are finding it difficult to pay them all on time each month then this could be a very useful solution to the problem.
What Benefits Can You Hope to Gain?
There are a few different benefits that you can hope to gain from looking at debt consolidation loans in bad credit cases.
Save money. It could work out cheaper for you to roll all of your commitments into one loan. This can be the case if you are currently paying a high interest rate or are getting charged for missing payments.
Less stress. Trying to juggle your money each month can be highly stressful, especially if you have multiple payments coming out of different accounts. Switching to a single loan that covers all of your commitments can be a great move to relieve this pressure.
Give yourself some breathing space. Life can seem tough when you are constantly worried about how to pay this bill or that one. Things are a lot easier when you have just one loan to think about.
Sort out your future. Many people live most of their lives with debt constantly hanging over them. Rolling up various items into a single consolidated debt loan can be ideal for helping you sort out your future. This could help you to finally get your finances under control.
What If You Have Bad Credit?
One of the worst things about seeing your financial life spiral out of control is the feeling of helplessness. If you have more commitments than you can handle then it may feel as though there is no way out.
Indeed, things might get worse before they get better. If the juggling act gets too difficult then you might end up missing payments. This will affect your credit score and make it more difficult to get hold of loans in the future.
Thankfully, we can help you out if this happens. We can offer you a bad credit loan that combines various debts into one place. It doesn't matter how low your credit score is or even if you have been made bankrupt.
This is because we provide debt consolidations loans for bad credit cases with no fuss. Just use a vehicle as security and we can lend you the money that you need to start all over again.
Are There Any Risks?
As with any type of loan, it is important that you understand the risks. For example, you should never borrow money that you can't afford to pay back.
In the same way, you need to understand how and when you will pay it back. You should never go into a bad credit loan – or any other type of financial commitment – with your eyes closed.
However, there is no additional risk on a debt consolidation loan than on any other type.
Just bear in mind that when you use a possession as security you run the risk of not being able to get it back until you pay off the amount that you borrowed.
Can I Borrow More Than I Owe?
What about the situation in which you want to pay off existing loans and borrow something extra on top? This is fine too. Debt consolidation loans with bad credit aren't restricted by the amount that you already owe.
Instead, the limit comes from the value of the item that you put down as security. Therefore, it makes sense to work out how much you can borrow at the beginning and work from there.
Of course, borrowing a bit more than you currently owe can make sense. This could mean that you don't need to take out another loan in the future. So, it makes sense to think ahead and work out what other expenses you might need to add in.
Further Reading:
We Loan Cash Fast Against Your Ride. Contact us Today and Get Your Cash Loan Now!
Apply Now