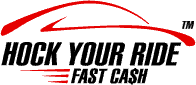 Cash for Watches
Who Should Be Interested in Borrowing Cash for Watches?
The idea of getting hold of some cash for watches that you own is something that you might never have thought of before. Yet, could it be an idea that helps you to get through some rough financial times.
Not everyone can borrow money in this way, but it can be a fantastic idea for many of us. So let's take a look at some of the types of people who should be interested in doing this, and why it can be such a smart way to get through financial issues.
Someone Who Owns a Luxury Watch  
Clearly, this way of borrowing can only be done by anyone who has a luxury watch that is pretty expensive, like a Rolex or another top brand. In 2017 a Rolex 'Paul Newman' Daytona became the most expensive watch ever sold in Australia. It was sold by Sotheby's Australia for £219,600. 
You don't need to have one that is as expensive as this in order to get a loan against it. However, it does need to have a decent value. Remember that the higher the value of the watch the more you will be able to borrow by using it as security. If you have more than one luxury watch you might want to work out the figures for each of them.  
Among the most exclusive watch brands in the world are the likes of classy Tag Heuer and Omega. However, Morgan Stanley bank has confirmed that Rolex remains the world's number luxury watch brand, accounting for over a fifth of worldwide watch sales in 2018. 
Of course, we accept any of the great brands that we mentioned so far. We will also happily look at any other luxury watch that has a high enough value to cover the loan amount that you need. If in doubt, you can quickly find out exactly how much you can borrow against any watch that you own.
Someone Who No Longer Uses Their Watch Much
With the rise of mobile devices in recent year, many people find that they use their watches less and less. While these are still terrific fashion accessories, the fact that most of us carry a mobile device with the time on it means that they aren't as essential as they once were.
Having said that, it is interesting to note that the figures for Swiss watches imported in Australia have been on an upward trend in the last year and a half. Therefore, it seems that luxury watches are perhaps faring better than other segments of the market. Even so, you might decide that this item is ideal for using to get a loan against.
On the other hand, if you wear your watch on a daily basis you might still decide that you could do without for a short period in order to sort out your finances. Getting cash for watches is one of the easiest ways of borrowing money instantly. Simply choose when you do it, so that you get your watch back when you really need it. 
Someone Who Doesn't Want to Complicate Their Finances
We all need some extra money from time to time, for one reason or another. A big issue in this situation can be that taking out a conventional loan or credit card can complicate your finances more than you would like. You might end up with complicated repayments plans or some other disruption to your finances. 
A far easier approach is to use a luxury watch as security to get a loan. There is no fuss involving lengthy interviews, lists of criteria and endless forms to fill in. You just visit us with and we will tell you right away how much you can borrow. Cash for watches is a simple way to get hold of the money you need.
After that, you need to go along and reclaim the watch when you pay back the money. The transaction is over at that point and there is no lasting effect on your finances. It is simply a way to get through an awkward period with a minimum of hassle. You can then do the same again any time in the future that you need some cash fast and with no fuss.
Someone Who Needs Money Fast
When you need money in your wallet right away, it can be very frustrating. At times, it can seem as though every single option is time-consuming and awkward. The good news is that getting some loan cash for watches is as fast as you could imagine.
With no need to hang around waiting on credit reports or a letter from your employer, we can give you the money almost instantly. No matter how big a rush you are in, this is a method of borrowing cash that will suit you perfectly.
You just need to get in touch and provide the details of the timepiece that you want us to look at. Bring it along and you will walk away with the loan money while we take care of your watch in our secure premises. 
Don't let a shortage of cash affect you when the answer could be on your wrist all the time. By using a luxury watch as security, you can get the loan you need right away.  
Further Reading:
We Loan Cash Fast Against Your Ride. Contact us Today and Get Your Cash Loan Now!
Apply Now