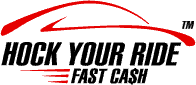 Loans from a Car Pawnbroker
Car Pawnbroker Loan
There are times when you are in a financial crunch but unfortunately, due to bad credit, you are not able to secure a financing facility. However, bad credit does not always mean the end of available options for potential borrowers.
Some financial institutions give minimum weight to your credit score when deciding whether they can give a bad credit loan amount to you. Indeed, you can even get loans that don't take your credit history into account at all. These institutions are a lifesaver for small businesses and individual borrowers who are trying to get out of an unexpected financial crunch.
One of the best ways to secure a financing facility without having to worry about bad credit, is through a car pawnbroker. If you have never thought about this before then now is a good time to consider it. Could this be the solution that you have been hoping for?
How car pawnbrokers provide loans to consumers
A car pawnbroker can provide you with instant cash based on whether you own a vehicle and have it in your name. This is what is used as collateral, to help you access cash loan funds effortlessly. Car pawnbrokers like Hock Your Ride use the title to your car as collateral, so simply owning a car is equal to having eligibility for a bad credit loan.
When you take your car to a car pawnbroker, they will first of all estimate its value. Ideally, your vehicle should be worth more than the amount of loan you want to apply for. They might look it up online or check with their car pawnbroker network to analyse its worth.
Based on the value of your item, they can offer you up to 70% bad credit loan on the vehicle's value. With a bit of luck, this will give you what you need to get out of a tricky financial situation.
Some of the most significant benefits of approaching a car pawnbroker to finance your current and future needs include:
You get access to

 instant cash

when you take advantage of their financing facility.

A minimal amount of paperwork is required for loan approval.

Your

bad credit

does not matter or is given minimum weight when assessing the loan.

Hock Your Ride only uses your title as collateral, so you can still drive around in your car even before paying it back.
This is a fast and simple process that is right for a lot of people in very different situations. No matter what problems have pushed you into financial difficulties, a loan like this can help you get out of them.
There is no longer any need to just sit and watch your finances slowly spiral out of control. Getting the right sort of cash loan for your needs means taking control of your life again. This can instantly make you feel better about the future that lies ahead of you.
Things to consider before approaching a car pawnbroker
It is important to do an adequate amount of homework before you approach a car pawnbroker. Some of the things you should consider before securing this type of online cash loan include:
In case you do not pay off the loan, the car pawnbroker has the right to sell your property to recover their losses.

Each car pawnbroker has their own

terms and conditions

. Therefore, before selecting this type of money lender, you should read their online reviews and check the percentage of collateral they are willing to offer you in the loan.

When possible, it is recommended that you avoid putting items of intrinsic value as collateral in this type of

bad credit loan

. In case you are not able to pay off your loan, you will not get the item back from the car pawnbroker.
Improving your credit score
If you want to expand your options for financing your long-term or short-term needs, then you will need to improve your bad credit. As explained in this article by Forbes, even responsible borrowers can end up with a poor credit score for various reasons.
Some of the best ways to manage your credit score include:
Check your credit report and identify any past due amount on your credit history.

Try to pay with cash rather than using your credit card or a personal loan.

Consolidate your loans into one financing facility and prepare a financial plan to bring your account to 'current' state.
Car pawnbrokers are one of the easiest methods to arrange an instant cash loan. Some car pawnbrokers like Hock Your Ride can offer you a loan for any type of vehicle that you may have. 
Bad credit loans are usually secured against a valuable asset. Therefore you need to use it for a good purpose and have a monthly interest payment plan ready to get your property back as soon as the loan is paid off.
Further Reading:
We Loan Cash Fast Against Your Ride. Contact us Today and Get Your Cash Loan Now!
Apply Now