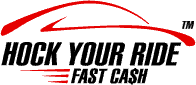 Suitable financial solutions – Pawnbrokers Brisbane
Car loan provider with credentials
Financial problems can put a strain on all areas of life. From relationships to career, money trouble can quickly lead to dire circumstances. Before things get out of hand, it's essential that you gain access to reputable lenders with the best financial solutions for your needs.
With so many questionable lenders on the net, it's best to do a bit of research to ensure the instant loan provider you choose has a solid reputation and the best credentials. Since there are only a few options for securing a fast cash loan with no credit check, you may have to seek out pawnbrokers in Brisbane and other loan providers.
In some cases, it may be possible to secure a loan from friends or family. This would be an ideal way of avoiding the search for a lender and securing a loan without a credit check. If you don't have friends or family to turn to, you will have to consider some other lending options.
Online lenders come in many forms…
You will find payday loans, collateral loans, pawnbrokers Brisbane, and others. A personal loan from an online lender is easy to secure, but may require credit checks. For those with less than stellar credit, a loan against your car from leading pawnbrokers in Brisbane could be the solution.
At www.hockyourride.com.au, you'll have access to simple lending solutions, which don't require credit checks. In just minutes, you can secure a loan against your vehicle for as much as 60% of its value. This will allow you to regain financial security without dealing with the challenges of bad credit. For fast cash when you need it most, Apply Now or contact Hock Your Ride today.
We Loan Cash Fast Against Your Ride. Contact us Today and Get Your Cash Loan Now!
Apply Now