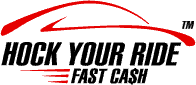 Need a Cash Loan for the Recession?
It is no secret that a global recession is on the way. To be honest, the signs were pointing in this direction even before the coronavirus outbreak came along to make it absolutely certain.
This is sure to affect us all in different ways, as stock markets crash, economies crumble and unemployment rates rise in Australia and beyond. Yet, this can also be a time when new opportunities appear on the horizon for the boldest among us.
Start a New Business
A recession is definitely a tough time to start a new business. However, what if you can see a unique opportunity that you need some cash to take advantage of? As existing businesses close or cut back, the market is sure to change. 56% of businesses state that we are already in a recession.
This could mean that the time is right to start up a new business. Maybe you have a great idea for something that will put a smile on people's faces during difficult times! Or perhaps you can step in to fill a gap that has appeared in the market.
Of course, you will need cash loan to do this. The good news is that it might not be as expensive as it would have been before. Property, equipment and staff costs could all be lower when the recession starts to bite.
Clear Your Debts and Start Again
You might also decide that the time is right to clear your debts and start again. There are a few reasons why this might the case. Perhaps you have changed jobs or are working fewer hours now. Maybe you are planning to move to a different part of the county to seek out rewarding new opportunities.
Getting a debt refinancing loan can be the very best way of putting your worries behind you and starting again. You will feel ready to put your best efforts into something new once you have cleared your debts like this.
This could give you the breathing space that you need to sort out your finances. Don't just struggle on with debts that you can't handle when other solutions are available to you. This is the right time to look at all of the possibilities and choose the smartest one.
Get a Loan with No Credit Check
At times like this, many of us are sure to suffer lower credit scores. A widespread recession is going to be painful for a great many people. But that doesn't mean that you can't borrow money.
Look for a loan with no credit check needed and you can borrow what you need without any fuss. Use a vehicle or some other type of asset as collateral and you will soon be free to spend the loan cash on whatever it is that you had in mind.
Don't let the fear of recession cause you to put your life on hold. Just think about what you want to do and then go out and get the loan that you need to make it come true.
We Loan Cash Fast Against Your Ride. Contact us Today and Get Your Cash Loan Now!
Apply Now