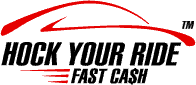 Fast Cash Loans: Why Pawning your Car Might not be such a Bad Idea
Pawning… For Instant Fast Cash Loans
What comes to mind when most people think of items that can be pawned is things like electronics, precious metals, fine jewellery and more. However, did you know that automobiles are also becoming a popular collateral to secure instant cash loans?
That's right, you can pawn your car or motorbike, truck, caravan, boat, trailer, machinery or a jetski plus much much more…. The popular term for this is in pawnbroker circles is 'hocking your ride'. The idea of hocking a ride never crosses the minds of most people for two reasons in particular.
For some, they just have no idea that automobiles are an accepted exchange-for-cash item these days. For others, the mere thought of leaving their car with a pawnbroker sends shivers down their spine. 'What if I never get it back?', 'What if the lender decides to sell my cherished baby?' are some popular questions that run through their minds.
There are some unscrupulous dealers out there who have tarnished the name of the industry by playing poker with client vehicles and serving them a raw deal. The truth is though, not everyone is like this. There are reputable, professional and honest pawnbrokers. Who can be relied upon to keep your car in safe hands until you have secured the funds to get it back.
Why Pawning Your Car might be a good Idea for Fast Cash?
In this modern world, the pressures of the day can come out of nowhere. You could get laid off work without warning, or you or another family member could fall ill and require urgent hospital cover, or heaven forbid, get involved in an accident, among a host of other negatives.
Now, assuming you have no deep emergency fund you could tap into, and you've done a veda search and your credit rating is not in the best possible shape, it could be quite a daunting affair to secure a substantial amount of cash at such a fast turnaround time as needed by the emergency situation. Even if your credit rating (more about this in a little while) is fabulous, but your low on cash, accessing a large sum almost instantly is not, well, very easy.
Instant Fast Cash Access
Pawning your car enables you to access cash instantly and use the funds to attend to the more pressing issue at hand. Just make sure you are doing business with a reputable pawnbroker. Something you need to note here is that the pawnbroker will offer you a value equivalent to your car's worth and condition. Most dealers offering somewhere in the range of 50 per cent of the car's wholesale value.
We offer a little bit more to your evauation, stretching the figure to as much as 60 per cent of your automobile's value so you can always get that little bit more in the time of need. Unlike other financial institutions which may be finicky and all in the event you are blacklisted, your credit rating is the least of concerns for us.
What happens if you are unable to repay your  fast cash loan (plus interest), you may ask?
Well, some dealers are only interest in keeping your asset and selling it on for money. These are the dodgy types who are often quick to take this route. It is for this reason we insist on dealing with a certified and reputable pawnbroker who often gives you enough wriggle room in case you are unable to source the repayment money on the date you had agreed and need an extension. Hock Your Ride always wants you to redeem your goods.
By doing business with us, you can always sleep well knowing that you are dealing with a professional who has your best interests at heart. We will keep your asset safe and insured until you're back up on your feet and able to claim it back. You can never underestimate the peace of mind that comes with this sort of assurance.
No Risk on Your Credit Rating
Hocking your ride with a reputable pawnbroker means the loan does not get filed with the credit bureau aka Veda So, again, in the event you are unable to repay the loan or need to extend the loan, the pawnbroker does not affect your credit history negatively.
But it's never a bad idea to sort out your monthly bills first if you find you are trying to repay a loan, as this helps you avoid sinking further into the financial hole.
Pawning a Car or any other asset for a Fast Cash Loan
The requirements will be your ID one with your photo on it and registration papers to prove the car or the asset belongs to you.
As long as your vehicle is not in such a bad state that its falling apart, then you should have no problem securing a loan. Most times, you find the difference between securing the money you want and what Hock Your Ride is willing to give you hinges upon your cars assets condition, mileage and age.
At Hock Your Ride, we even allow for online loan application meaning you don't have to drive over to our premises in person right there and then when you need a loan. You can simply do it from the comfort of your home. But it helps in providing as much information about your vehicle as possible to help us properly evaluate your car or whatever your asset might be.
Pawning your car is a fast and easy way to secure funds when you need them most. Given virtually no credit checks are done, anyone and everyone who is in dire need of some fast cash can acquire the money they need.
However, always remember that saving money as opposed to taking out loans is always the best option. As cliché as it may sound, try to save a little each month and avoid living paycheck to paycheck, even if this means scaling back on your lifestyle. Because it is through this way that you can always be guaranteed of money in emergency situations that doesn't require you to pay back with interest.
But the reality of life is that sometimes, worse comes too worst and you find yourself starved of other sources to obtain cash. And this is when hocking your ride makes perfect sense.
If you are based in Brisbane, Sydney or the Gold Coast region and find yourself in need of an instant cash loan? You can always bank on us to get you out of the financial rut. We are here to help.
Further Reading:
We Loan Cash Fast Against Your Ride. Contact us Today and Get Your Cash Loan Now!
Apply Now