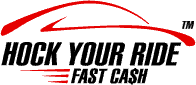 10 Tips to Approved Cash Loans
Cash Loan Tips – Increase Your Chances of Getting Instantly Approved
There are sure to be times when you need a cash loan fast. Maybe you have to pay something urgently but don't get paid until next week. There are some things in life that simply can't be put off.
The Australian Bureau of Statistics pointed out that in 2015-16, some 29% of households in the country were 'over-indebted'. While having some form of credit isn't necessarily a bad thing, the situation changes when it is a struggle to get through to pay day each month.  
What can you do when you need money urgently but aren't sure where to turn to? Personal cash loans can be a helpful tool when you need a large amount of cash quickly.
However, it is not always easy to get an online cash loan, and for those with less than perfect credit it may be even harder. There are still some ways to get a no credit check cash loan, though. Here are ten important tips to getting approved with a minimum of fuss.
1. Determine what you need for your cash loan application
The first step in the process is to understand how much you need and the type of loan that you are looking for. This will take some investigation into the various banks and other borrowers around, to see what each one is offering. You have to make sure that you can deal with the terms that each of these offers is providing for you and think about how long it would take you to comfortably pay the loan back in full.
2. Work to build up your credit history
Having no credit is just as bad as having bad credit. You need to be able to provide the loan agent with proof that you can handle the loan you are asking them for. Therefore, if you don't have any credit in your name, you may want to open up a credit card and make sure that you pay it on time each month, so you can start building your credit history.
Additionally, you need to make your payments on time. Work hard to get one payment ahead on each of your bills, so they are never paid late. Late payments can bring down your credit score and that will make it harder to build a good credit history. Creditors use your payment history to assess risk, and a missed payment makes you a riskier investment.
3. Have a savings plan
Having a savings account, no matter how much is in it, shows that you are able to manage your money. This looks great to the banks that are looking to provide you with a loan. They want to know that you can handle paying them back. Many people are living pay check to pay check these days and failing to make their monthly payments because of their monthly spending.
Don't max yourself out and leave room for saving money for emergencies or retirement. This means getting organised first of all by understanding your monthly income and expenditure figures.
4. Provide accurate information for your cash loan application
When it comes to the loan process, you need to make sure that you are answering all of the questions to the best of your knowledge. This means working hard to ensure that you are not just guessing or trying to remember numbers. Really take the time to ensure you are completing everything with accurate details.
5. Understand your cash limits
You want to make sure you know how far you can comfortably stretch yourself. You should only borrow what you can comfortably pay back, to save you some stress in the future. Plan ahead and get your credit score and history a few weeks before you try for the loan, so you can make sure it's accurate and know how much you can likely get a loan for based on your current score. Don't simply accept the maximum you are offered without thinking about how much you can safely afford to pay back.
6. Track your expenses
Make it easy for your money lender to see what you are spending your money on, so that you can show them that you aren't being overextended by your current buying habits. This will also help to ensure that you are paying attention to where your money is going, which will be an important practice once you get the loan. You might even find that this approach helps you to better organise your finances from now on.
7. Start Small
Even if you could get approved for double what you need, it is not a good idea to go ahead and borrow more as high a figure as this. Instead, it is a good idea to identify what you need and how much you can feasibly afford to pay back.
8. Build the relationship
A bank will usually be more willing to give a loan to a valued, long-standing customer than to someone who has contacted them for the very first time. Therefore, it may be a good idea to open an account with the bank and keep a good standing with them for some time before applying for the cash loan. This will allow you to prove that you can manage your money and that you have money coming in. It also creates a relationship that can help facilitate the loan process.
9. Apply to multiple cash loan providers
Just because one bank turned you down does not mean that all of them will. Therefore, you should apply to more than one place if you have to. This will also let you see the different offers and rates on the market just now.
10. Be diligent
Keep a good record of where you applied, what site you provided your information to, and what the result was, so that you can keep track of your overall progress towards getting that loan approved.
 When it comes to getting money fast, these tips will help you get that no credit check cash loan approved, even if you have less than perfect credit.
Further Reading:
We Loan Cash Fast Against Your Ride. Contact us Today and Get Your Cash Loan Now!
Apply Now