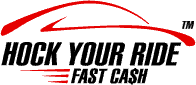 Get Out of Mortgage Stress
While owning a home is every Australian's dream, it is also one of the biggest purchases that you will make in your lifetime. With so many home financing options available, it is easy for a potential homeowner to get overwhelmed.
The latest statistics show a value of Australian homeowner loans to be equal to $21.2 billion. Therefore, it is extremely vital to make the right financing decision. But what happens when you are stuck in a mortgage rut that you cannot seem to get out of? Well, the first thing to know is that you are not alone.
What is Mortgage Stress?
There is no definitive description of what mortgage stress is, however, the purpose of this term is to reflect the situation of a homeowner when a major part of the income is going towards settling liabilities.
It can be therefore said, "Mortgage Stress refers to a condition of the homeowner when more than 30% of his/her income is used to repay the home loan".
When this happens, it is natural to feel that you are stuck in a financial hole. Whatever you earn is going towards paying off your debt and there is nothing you can do to improve your financial condition. Nevertheless, there are certain steps that you should do to keep your financial situation stable.
1. Making Regular Payments
You risk hurting your credit score if you miss out on payments every now and then. Making payments on a consistent basis is extremely important to protect your financial standing in the long run.
Therefore, ensure that you are generating running income and are able to make payments on time.
2. Ensure Proper Planning
Do not wait till you lose your job to start planning. Decide how you will handle your monthly household expenses and set up a budget to follow. When you make sudden purchase decisions, you end up hurting your financial situation.
Therefore, realize that now is not the time to renovate your house or buy a new car since you are already facing a tough time.
3. Look for a Financing Solution
Many people will feel that considering another financing option in such a situation is a huge mistake. However, there are flexible financing solutions that you can turn to get out of the mortgage stress you are facing. Such solutions do not require increased paperwork to be filled out or a great credit score.
Hock Your Ride provides instant loan services that you can choose to get out of your financial stress. We make sure that the borrowers are offered a financing solution that is affordable and convenient for them.
Mortgage Stress remains to be a serious problem throughout Australia. With the average home loan size in Australia being $397,300, companies such as Hock Your Ride plays a massive role in helping homeowners reduce their debts and create a life for themselves that is free of financial stress.
How Hock Your Ride Works?
We are one of the most effective pawn shops in the whole of Australia. At Hock Your Ride, we provide our clients with instant cash when they need it the most. If you are having trouble in securing a loan from a bank or any other financial institution due to low credit score, then we can help you right away. All you need to do is prove to us that the vehicle is under your name and we may be able to lend you up to 60% of your property.
Types of Vehicles Accepted
At Hock Your Ride you can be sure to utilize almost any commuting property that you may have. Imagine using an unused boat or a jet ski as collateral to secure a loan worth thousands of dollars. Some of the vehicles we accept as collateral at our pawn shop includes:
If you have a valid driving license and a decent looking car, we can loan you anywhere between $1,000 to $100,000 in cash depending on your vehicle's condition and value. You do not need to worry about all the documentation that a bank manager will ask you to fill out. If you can trust us, so can we! Bring in your car today for a free evaluation and resolve your cash worries instantly.
Other types of loans offered at Hock Your Ride
We want to ensure that we provide our customers with various options to help them in their hour of need. There are multiple alternatives for securing a loan with us.
In this type of financing, we ask our clients to drive away with their car by virtually keeping it with us as collateral. In return, we will give you a certain amount of cash that will resolve your immediate financial needs. We may ask you to put a tracker in your car for security purposes.
For people who want to sell their car rather than taking up a loan can avail our services as well. After inspection, we will give you the appropriate amount of cash based on your car's estimated value. You can use this cash to pay off your mortgage or any other dues, while we do the selling for you. Once the car is sold, we will return you the remaining amount net of our service fee.
Why Hock Your Ride is Right for You
Hock Your Ride offers you one of the best rates on your vehicle anywhere in the country. Our dedicated team is at your service 24/7 to resolve your queries. We can approve your loan within minutes. All you need to show us is a couple of valid IDs and registration papers and then you are good to go. The terms and conditions are quite simple.
Don't worry about bad credit history or even a bankruptcy record. At Hock Your Ride, your problem is our problem. Call and speak to our customer representative today!
Further Reading:
We Loan Cash Fast Against Your Ride. Contact us Today and Get Your Cash Loan Now!
Apply Now