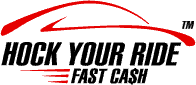 Quick Loans: 4 Questions to Ask Yourself
Where to start…
Even the best-laid plans go wrong sometimes. In the heat of the moment, when you need an emergency quick cash loan, it's easy to just run a google search and start sending in online applications. There are a few questions you need to ask yourself first, before hitting the submit button and looking for a quick and easy loan.
For example, many of the top sites on Google, Bing and Yahoo are sites that act as intermediaries. They collect the information required to apply, and then they send your application to several institutions that offer quick cash loans.
This process normally results in a limited number of approvals. A huge number of additional emails sent to your email asking for follow-up information, or a notification that your application has been declined.
To confirm that you're dealing with an actual loan provider, scroll down to the bottom of the site and read the website's terms and conditions. Reputable sites will clearly state their role in the application process.

Is my private information secure with the company that I'm applying to for a no credit check quick loan?
Security is important, especially when it comes to sensitive, personal data. In the rush to secure an instant cash loan, scammers love to take advantage of an individual's sense of urgency, which usually means their guard is down. The feeling that they're vulnerable and need to cover their expenses quickly overrides their normal hesitation to send personal information to strangers online.
Whenever possible, try and find a recommendation from a friend or family member that's used an online loan service before submitting your personal information. And always look for trust indicators, like a major, verifiable endorsement from an organization or group that you trust.
What is the bank or firm's reputation with past and current customers? 
Reputable sites for finding legitimate (or mostly legitimate) customer reviews are listed below. Keep in mind that it's possible for companies to game the system and submit paid reviews of their product or service. So, take overly glowing reviews with a grain of salt:
The

Australian Securities and Investments Commission

maintains a list of unlicensed financial services companies that should be avoided. Check the list to ensure that the company you're applying to hasn't been flagged by a government investigator.

Choice is an online review site that rates and reviews a variety of products on behalf of Australian consumers. They've compiled a

list of loan providers

and a collection of helpful articles, mostly revolving around automobile and personal lines of credit, to help consumers navigate the multitude of options available for quick loans.

The Government of Western Australia maintains a

resource page for consumers to report financial scams

. They also provide a variety of steps that consumers should take prior to responding to, or initiating communication with a financial lender.
How quickly will the lender actually fund my loan?
The fine print is key to understanding how quickly a loan is funded. Many sites will advertise overnight, or "funding in minutes", but the fine print shows this type of funding is only available for a limited number of customers that meet stringent credit requirements.
For applicants with less than stellar credit history, funding can take more than a week, accounting for the time spent by the lender as they manually verify an applicant's information and standing with other financial institutions.
Consider the strength of your application before applying for a quick loan with the expectation that it will be instantly funded. If you feel that your application has holes in it, or you know there are negative marks on your credit report. It's probably best to seek the assistance of a professional pawn loan shop. These companies specialize in providing fast cash loans to consumers by relying on their collateral, instead of solely on their credit report.
 What are the repayment terms for my quick loan if I'm approved?
While it's exciting to find out that you're approved for an instant cash loan, it's incredible important to understand the terms of your loan before signing on the dotted line.
Is the cash loan a secured, or unsecured loan? If the loan is secured by property, that asset of value could be taken by the bank or financial institution to satisfy a delinquent debt.

Is the interest-rate fixed or variable interest? A fixed interest rate will remain the same throughout the term of the loan. A variable interest rate loan changes based on market activity. This can be an extremely expensive loan if the market begins to destabilize; this was part of the cause behind the Great Recession and housing crisis in the United States.

Is this a personal loan, or a line of credit? A line of credit can be accessed on-demand, up to the limit provided by the institution. A personal loan is a one-time disbursement of cash that must be paid back based on the terms of the original loan.
Trust, Verification and Transparency are Key to a Successful, Pain-Free, Quick Loan Transaction
The best way to secure a quick loan is by working with a company that has a reputation in your local community. For Australians living in and around Sydney, Brisbane, or Gold Coast area, Hock Your Ride is a reputable pawnbroker in your area that can process fast cash loans, in as little as 30 minutes!
We Loan Cash Fast Against Your Ride. Contact us Today and Get Your Cash Loan Now!
Apply Now