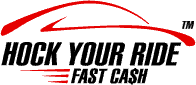 Loan Against Car Brisbane: Reasons to Use your Vehicle to Secure a Loan
Why this might be for you…
It's not uncommon to face financial challenges. In times of high joblessness and tough economic times, consumers are often forced to overcome monetary difficulties. Whether you've come up against unexpected expenses or job loss, it's essential that you gain access to financial solutions that will help you stay on track.
For many, money problems will cause credit issues and other obstacles that will make securing a loan impossible. For those with bad credit, a loan against car in Brisbane could be the best way of securing a loan.
There are various reasons to use your vehicle to secure an instant cash loan. By selecting a reputable money lender, you can simplify the application process and access cash quickly. Some of the reasons to consider going with this type of loan include:
Fast Loan Approval
Simple Contract Conditions and Terms
Use the Money for Unexpected Expenses, Medical Costs, Vacations, and more
Get As Much as 60% of the Value of the Car
For fast results to secure money when you need it, choose a lender with a reputation for reliable solutions for all credit types.
When you visit www.hockyourride.com.au, you'll find instant access to loan against car Brisbane options. Because they specialise in these types of loans, you will have the service you need to resolve your financial situation. Get loan approval in just minutes and access the cash you need quickly. When facing money issues, let Hock Your Ride give you hassle-free cash when you need it most. For quick approval, Apply Now or contact Hock Your Ride for more information.
Further Reading:
We Loan Cash Fast Against Your Ride. Contact us Today and Get Your Cash Loan Now!
Apply Now