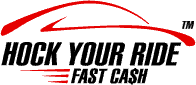 Need a Secured Loan? Give Hock Your Ride a Try
Need a Secured Loan? Give Hock Your Ride a Try
If you have bad credit, we are here to help you get a secured loan that suits you.
It can seem impossible to get finance when you have a poor credit history. Thankfully, you don't have to accept poor offers with high- interest rates. By adding the security of some sort to your application, you will be able to access a secured loan with improved fees and rates. Take a look at how we can help you to find the loan that suits you by using collateral as security.
The basics of a secured personal loan
To start with, we can see that an unsecured loan is riskier for the lender. They lend money without any security to back it up, which means that they could struggle to recover the money if the borrower can't or won't pay it back. On the other hand, a secured loan gives the lender more peace of mind, as they have something that gives them a guarantee of getting their money back.
This could be security over a property, a vehicle or some other kind of asset. In any case, they know that they have something to fall back on if it looks as though the borrower won't be paying back.
Essentially, this is why a secured loan will almost always be less expensive than the unsecured equivalent. The guarantee that is being provided gives them the chance to offer a lower interest rate, as there is less risk involved in the transaction.
When is a secured loan the best approach?
Having seen the basics, it is now time to consider whether applying for a secured loan is the right move for you. We all need to borrow money at some point, but which approach best suits you.
• Choose an unsecured loan if you have no property or other assets to secure.
• Look for a secured loan if you have assets and want a better rate
• You probably need a secured loan if you have bad credit.
The big difference here is in the security that is taken by the lender. You will notice little difference other than this (and the interest rate). You can typically use either type of loan for any reason and some people don't even realise when talking out a loan that there are two different ways of doing so.
What if you default on the loan? If you are unable to meet the repayments for any reason, the lender will be protected by having security over an asset. This could give them an easy way to recover the money that they have loaned.
With an unsecured loan, the lender might have to contact a debt collection agency to deal with any default. Naturally, you need to be sure that you are comfortable using a particular asset as security before you go ahead with a secured loan. If you don't pay back the loan your asset could be at risk.
Here at Hock your Ride, we are happy to be as flexible as possible in terms of the types of assets that we accept as security. Many clients are happy to use a vehicle such as a car, truck or motorbike. Others use a boat, caravan, machinery, precious metals or jewellery. If you have something that is worth at least as much as you need to borrow then feel free to ask us to consider it.
Borrowers with bad credit
We fully understand that anyone can run into credit problems over time. You probably already know that having a poor credit history makes it far more difficult to get hold of an unsecured loan. But how does this work with secured borrowing?
The good news is that we are happy to arrange a loan for you even if you have bad credit or have been made bankrupt. The truth is that we don't even check out your credit history before arranging your loan.
We can do this because it is a secured loan. The asset that you are using as collateral means that your credit history is no longer as important as it would be with an unsecured loan. So, you can get in touch with us without any fear, regardless of any financial issues that you have suffered in the past.
Don't think that poor credit stops you from getting access to loans when you really need them. Provided that you have an asset to use, you can get hold of the money you need without needing to sort out your credit issues first of all.
What is a secured vehicle loan?
One of the most popular ways of borrowing against an asset comes with secured vehicle loans. As the name suggests, you are using a vehicle of some sort to gain access to a fast, easy loan. With car ownership rates in Australians households typically running at around 90%, this is one of the most obvious ways for someone to borrow money with no hassle.
Best of all, you can use this money for anything. Just leave your vehicle with us until you are ready to pay back the money you borrow. The amount that you can borrow will depend solely upon the value of the car or other vehicle. You will need to have the legal documents in your name and no existing loan against it.
Of course, you can pay off the loan and then take out another one in the future if you want to.
Why get a secured loan on a vehicle or other asset?
One mistake some people make is in thinking that a secured loan needs to be spent on the asset being used. So they think that a secured car loan is for car repairs and a loan against a property can only be used on expenses for that property.
This isn't the case with our loans, as you can use them for anything. In fact, we won't even ask you what the money is for. It is entirely up to you what you do with the cash you receive.
Because of this, it is a highly flexible approach to borrowing money. Whether you want to pay off a big bill, go away for a family trip or to cover household expenses for a few months, this is an ideal way of doing so.
You can get this sort of loan for any reason, which means greater flexibility and choice for you. You might even have one type of expense in mind for but switch to something else once you have the money in your hand and see that your priorities have changed.
Other types of secured loan explained
Most of the other secured loans offered by Hock Your Ride work in a very similar way to secured vehicle loans. You need to have an asset that is worth the same or more as the loan amount you have in mind. It needs to be in your name, and you need to leave it in our safe, secure premises until you decide to pay it back.
We are happy to consider any other type of asset that you have in mind. Just let us see what you want to use as collateral and we will assess whether it can be used and, if so, how much we could lend against it.
The main advantages of a secured loan
By now, it should be clear whether a secured loan is right for you. However, if you still aren't sure then this list of the main benefits should help you to make up your mind.
• A better deal. Borrowers are more comfortable lending money when there is an asset to back it up. This means that you can expect a better deal than you would get on an unsecured loan.
• No credit check. Not every lender will give you an unsecured loan with no credit check. However, we are happy to do this at Hock Your Ride. You can decide whether to sort out your credit history later on, but you certainly don't need to rush into doing this before you ask for a loan.
• Greater speed. You might need some cash in a hurry for some reason. Normally, this would mean a lot of stress as you want to see if your credit check is okay and the loan proposal goes through fine, On the other hand, we can get your loan approved speedily and the money in your pocket as soon as you need it there.
• An easy, flexible process. No one wants borrowing money to be a hassle or to waste lots of their time. That is why we have made it so easy for you to borrow with our flexible, simple process. If you have an asset, we are waiting to hear from you and help you out.
The application process
There is no complicated application process for you to wade through at Hock Your Ride. We just ask you to get in touch with us and let us see what asset you have in mind.
We will ask for your ID and for the legal documents relating to the asset, to make sure that you are legally able to use the asset as security.
You can either start the process online, call us or visit one of our offices. Either way, we will start the process right away and let you know how much you could borrow. We won't leave you hanging around waiting for answers.
If you need an emergency secured loan then you will be delighted to see how fast it can be done. You will have the money the same day if you can provide the simple documentation mentioned earlier. If money worries have been on your mind, this is sure to be a huge relief.
Can you apply?
We are happy to consider any applicant that meets our relaxed criteria. As we have already seen:
• Poor credit history isn't a problem.
• We accept many different types of asset as collateral.
• The asset needs to be in your name with no loan currently on it.
• Bankruptcy isn't a problem.
• You need to be over 18 years of age.
• We won't ask about your banking or employment details, or check out anything like this.
The amount you can borrow
The amount of secured loan that you can borrow depends upon the value of the asset that you use. This is another reason why cars are commonly used, as they often have a large enough value to cover the full amount being asked for.
We are happy to offer loans of up to $100,000. Remember that this can be used for any reason and we won't ask you for any details. We simply assess the vehicle or other asset and advise you how much we can lend against it.
Paying it back
As well as being flexible in terms of offering loans, we also believe that our flexible approach to the repayment terms will help you to get the loan that you need.
No up-front payments are needed, and we will ask you how you want to pay the money back. You might only need to borrow some cash for a month or so, or you might need something for longer. Either way, we will explain at the outset what the terms and conditions are.
The asset remains in our secure facility, where you can be sure that it is completely safe. Once you are able to pay off the full loan, just let us know and we will arrange to hand your asset back to you.
This is a fast and simple way to borrow money for any type of situation, even in the case of an emergency. If you are currently looking for a way to deal with any sort of financial headache, a secured loan from Hock Your Ride will give you the best possible solution.
We Loan Cash Fast Against Your Ride. Contact us Today and Get Your Cash Loan Now!
Apply Now