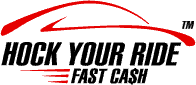 Jacaranda Finance Overview and Review
Jacaranda Finance provides fast loans with relatively few paperwork requirements. They are registered with the Australian Securities and Investment Commission (ASIC) and are a member of the Credit Ombudsmen's Service.
Jacaranda Finance Loans Offered
Their site is divided into different types of loan, with the interest rates varying accordingly. A small personal is classed as being between $300 and $2,000. A medium personal loan is from $2,000 and $4,600. A large personal loan is anything between $5,000 and $10,000.
Each of these loan types is then split into silver, gold and platinum tiers. Bad credit cases are accepted, and the money is released the same day, where possible. The basic eligibility criteria includes being at least 18 years old, having 3 months online bank statements and being a citizen or permanent resident of Australia.
Jacaranda Finance Rates
The interest rates from Jacaranda Finance vary according to the amount that you ask for. The lowest loan amount on their site is $300. The silver tier for this amount has an establishment fee of 20%, a flat monthly fee of 4% and a comparison rate of 138.37%. If you are looking for the highest amount of $10,000 then the interest rate is 21.24%. The comparison rate is 45.56%. There is no application cost for this level of loan.
If we compare those rates to Hock Your Ride, we can see that Jacaranda's rates are typically higher. It is also worth considering the difference in lending criteria. With Hock Your Ride, there is no need to provide bank statements or proof of employment, making the process faster and easier.
Jacaranda Finance Locations
Their correspondence address is given as being in Milton, Queensland. However, Jacaranda Finance is a purely online business. This means that you can't visit them at a land-based office. Everything is done online.
Customers from all over Australia can use this service. As long as you live permanently in the country, have a mobile number and an email address, there appear to be no geographical restrictions.
Jacaranda Finance Reviews
As this is a fairly long-established business, we can see what other people are saying about them online. In general terms, reviews of their services are complimentary about them. Their own site and Twitter feed show a selection of positive comments from borrowers.
A look at some independent, online reviews shows that the majority of people are happy with the service.  The customer service and the speed are generally mentioned as their strongest points. The relatively few negative reviews tend to be about specific cases which were delayed or cancelled for certain reasons.
Ideal customers
Who is most likely to turn to Jacaranda Finance for a loan? For a start, it is likely to be someone who needs money quickly. Their fast turnaround and relatively low level of requirements could suit someone who needs to find money to pay an urgent bill or for some other pressing reasons. However, you need to provide 3 months of online bank statements, which might not suit everyone.
We Loan Cash Fast Against Your Ride. Contact us Today and Get Your Cash Loan Now!
Apply Now