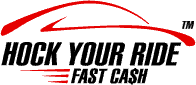 Why It Makes Sense to get a Loan on Your Car Title
Car Title Loan
If you need a quick infusion of cash what should you do? It is reported that 21% of Australians have no savings to fall back on, while 23% have at least a month of savings that they can turn to. Having to pay something urgently when your account is empty is a horrible feeling for anyone to suffer.
What Shouldn't You Do To Borrow Money?
There are certainly a few things that you shouldn't do without thinking things through fully first of all;
Don't take out a cash advance on your credit card. This can lead you into a spiral of debt if you can't afford to pay off the full amount borrowed and the interest that accrues each month.

Don't sell your car. This may seem like the easiest way of getting hold of a fairly big sum of money right away. However, selling a valuable asset is never a good idea, especially something as useful as a vehicle.

Don't put your home on the market. For most of us, our home is the most valuable possession we will ever have. Selling it under pressure can lead to you getting a poor price for it, though. The cost of selling it and then arranging alternative accommodation can also eat into your profits.

Don't borrow money from a friend or relative. This can

lead to serious problems

and might even go on to ruin your relationship if you aren't careful.
There is no sense taking such a drastic action as those points listed above. They can each lead to major issues that you really don't want in your life. So what should you do instead?
Your best option is to get a loan on your car title.  Here's why.
Get a Loan on Your Car Title
Whether you are struggling to pay for auto repairs, cover medical expenses or come up with the money to place a security deposit on an apartment, consider the merits of a car title loan.  Get a loan on your car title and you won't jeopardize your relationships with friends and family or lose your most important assets.
This route to instant fast cash with no credit check is an efficient, reliable and responsible means of dealing with your financial challenges.  You will be provided with the money you need to cover those urgent expenses and get your life back to normal.
After all, most of us just want to enjoy the good things in life without worrying about money. This is what a car title loan is all about. It is a fast and fuss-free way of just getting on with your life again without any financial strain on your mind.
You Keep Your Vehicle
Too many people make the mistake of selling their automobile to come up with quick cash to cover life expenses. As we saw earlier, this isn't a good idea.
If you sell your vehicle you will end up spending lots of money on taxis and rideshare services to commute to work and get around. Furthermore, relying on others for transportation is unreliable and impractical.  You need your own vehicle to get to work, earn income and pay the bills. 
Don't forget that selling a car while under financial pressure can lead to you getting less than the true market value of it. Get a loan on your car title instead and you will retain ownership and use of your vehicle.
Your Automobile is a Valuable Piece of Collateral
If you need cash, do not assume you have nothing of value that can be used as collateral for a loan.  Even if you rent an apartment and are unemployed, you still have something of considerable value: your automobile.
Get a loan on your car title and you can use the cash for any purpose.  So don't believe the widespread lies about needing a house, condo or another piece of property in order to obtain a loan.  All you need is your vehicle.
Have You Lost Your Job, Been Demoted or Have Fewer Hours?  The Solution is to get a Loan on Your Car Title
Losing your job is a life-changing event.  Even a cutback on your hours has the potential to turn your life upside down.  Get a loan on your car and you will have the money necessary to cover your expenses as you search for a new job.
The infusion of cash provided by your car title loan will free you up to apply for open positions, attend interviews and gracefully transition to your new role.  Once you find the right job or figure out how to cut costs, you can pay off the car title loan in full.
Pay Your Mortgage, Rent, Utilities or Other Expenses With a Car Title Loan
Get a loan on your car title and you will have the money you desperately need to cover the month's mortgage payment, rent, utility bill or other unexpectedly high costs.  Anything from a surprise medical bill to unexpected funeral costs has the potential to ruin your budget.  Your best option is to get a loan on your car title to cover the expense and use your subsequent earnings to pay your bills.
Though you might not be enthusiastic about the idea of using a car title loan to cover these expenses, such a loan is superior to the worse possible alternatives; eviction and being hounded by debt collectors.  Life will prove that much easier and simpler when you get a loan on your car title, pay your bills in full and use your future earnings to repay the loan.  This is the quick and effective fix you need to pay your debts and get your life back on track.
Further Reading:
We Loan Cash Fast Against Your Ride. Contact us Today and Get Your Cash Loan Now!
Apply Now