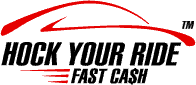 Drive Away Loans this might be for you
Why a drive away loan might be the option for you…
A lot of the time when we think about vehicles and loans it's usually about borrowing the money to fund buying one. While there's an increasingly wide and varied amount of financial products available to help us get into a new or used car, bike, boat, jetski, caravan, truck, machinery or trailer these days, drive away loans, or auto title loans as they're also known, are completely different.
Instead of borrowing money to buy a vehicle, an auto title loan actually allows you to raise money from your vehicle, rather than for a vehicle. So, here's a quick guide to drive away loans and their benefits.
What exactly is a drive away car title loan?
A car title loan is where the owner of the vehicle uses the equity in their vehicle as collateral. The amount of money that can theoretically be borrowed against a car varies from one lender to another, but the maximum will be based on the value of the vehicle and the amount of equity there is in it.
For example, if a car has a wholesale value of $15,000 the maximum that could be borrowed would be half of that, which is $7,500. To take out the loan the borrower must also have clear title on the car, so a loan won't be considered if there's outstanding finance on it already.
The loans are from $2,000 to a maximum of $15,000. However, there are some lenders who work to differing criteria, and for shorter and longer periods. Compared to more traditional forms of lending, these short-term loans which are reasonably low amount loans have relatively high interest rates as they're designed to be paid back sooner than a loan from a bank or somewhere similar.
This form of lending is mostly designed to help people out in the short-term when they need to pay for something urgent or need tiding over until the next paycheck arrives.
Benefits of car title loans
One of the biggest advantages of this form of loan is there's no need to have a good credit rating, and that's because the loan is secured against the vehicle. This means if someone has bad credit but they have a vehicle that has equity in it, they can gain access to finance they might not be able to get otherwise.
Unlike many other forms of credit, an auto title loan is quick and easy. They are available from money lenders operating from stores or online, they take as little as ten minutes to arrange, and the money can be put in the bank or taken as cash on the spot.
Despite using a vehicle to take out a loan, the borrower can still carry on using the vehicle just as before. The title is retained by the lender in case the borrower can't pay back the loan. But once the loan is repaid the title returns to the owner.
Although this may sound a little like a payday loan or cash advance because there's collateral the interest rate will be lower than those unsecured forms of borrowing. As we said already, a car title loan isn't the cheapest way of borrowing money, but it's usually going to be more affordable than payday loans and cash advances.
As well as being easy to take out, a drive away loan also offers quick and easy repayment options. The required repayment schedule will be stated up front, and the payments can be made either in person or online from a bank account or debit card.
Like any form of credit, the borrower should always make sure it's appropriate for them and they fully understand the terms. Many lenders will ask for a spare set of keys to be handed in with the title, and in some circumstances, a tracking system may be fitted to the vehicle. All of this will be made clear in advance though, and don't be afraid to ask anything you're not sure about as there's no such thing as the stupid question when it comes to borrowing money.
We have locations in Sydney, Brisbane and Gold Coast.
Further Reading:
We Loan Cash Fast Against Your Ride. Contact us Today and Get Your Cash Loan Now!
Apply Now