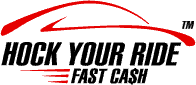 Things You Need To Do Before Pawning Your Boat
With how life is set up, emergencies tend to crop up at the worst times. Just after you have finished paying your bills or paying off your debt, something unexpected that will yet again need your financial attention happens. Pawning is usually one of the best solutions when you need quick cash. There are so many items you can pawn apart from jewelry like cars and boats. If you own a boat, you can easily pawn it at your local pawn shop and in return you can get a large sum of money. Though there are a few things you need to do before pawning your boat.
Ensure you have your ownership papers
Even before you think of pawning your boat, you need to ensure that you have all the necessary documents that show you are the owner of the boat and where or who you bought it from. Pawn Shops usually don't pawn items if a legit title is not provided or if the title is not under your name.  Additionally, ensure that you have paid for the boat entirely before pawning it. You can't pawn your boat if you still have an unpaid loan for it. So with that being said, ensure you have everything in order for an easy transaction between you and the pawnbroker.
Check out the condition of your boat
If you want to get more money for your boat, you have to ensure it's in perfect working condition hence you need to do a thorough inspection. If possible, you could also call your mechanic to help with the inspection as they know what to look into and if there is any issue they can fix it right away. Firstly, start off with the exterior of the boat.
Check for any scratches, dents or broken windows and ensure you get whatever issue fixed as soon as possible. You could also give your boat a face lift by having a fresh paint job and wax done to make it look brand new. Once everything looks good on the outside, you can now move to the inside part of the boat. Inspect your floor for any mold stains or cracks, check out the ceiling, wiring and other electrical components, condition of the seats, steering wheel and so on. If you notice any problems, solve them as soon as possible. Focus on the major issues first then you can deal with the other minor ones later. Lastly, having a full service record of the boat is a plus as it may add the value of the loan you get from a pawn shop. 
Clean your boat
Apart from inspecting the condition and performance of your boat, ensure it is clean as well. This is also one way of giving your boat a face lift. The best thing you could do is get it cleaned professionally if possible. Remember that a pawnbroker is willing to give you more money if the boat is in good condition and looks relatively new. Also a well taken care of boat hints that you are a responsible owner hence you may even get the pawnbrokers to trust you even more.
Do your research
It's important that you find out how much you expect to get for your boat before heading to your local pawn shop. Figure out how much your boat is worth so that you can have an idea of what to expect from your pawnbroker. Note that the amount of money you can borrow depends on the age, condition, usage, service history and market value.
Pawn brokers also assess the boat value themselves. Keep in mind that you won't be given the exact amount of money your boat is worth but at the same time ensure you are not being taken advantage of. Lastly, ensure you do research on the different local pawn shops available in your area. There are those that are honest and trustworthy and others that will rip you off. The goal is to find a reputable pawn shop with good reviews that you can work with.
In conclusion, if you are looking to pawn your boat get in touch with us and we will guide you through the process accordingly.
We Loan Cash Fast Against Your Ride. Contact us Today and Get Your Cash Loan Now!
Apply Now