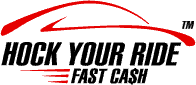 Is Your Easy Loan Going to Be Difficult to Pay Back
Are the Easy Fast Loans You Qualify for Going to Be Difficult to Pay Back?
We're inundated everyday with advertisements for easy fast loans that claim to offer a quick solution to life's challenges. Some of these ads feature a goofy mascot that dances around, or a picture-perfect family that's able to afford the finer things in life because they took advantage of the easy loans they could instantly qualify for online.
Fast money in the same day is exciting, but it's important to slow down and think about your broader financial picture.
Working with a reliable lender that you can trust is important. Before jumping into a loan agreement, slow down and consider the following:
How will you use the money that you borrow?
Are you in a strong enough financial position to be able to pay back the loan on-time?
What happens if things go wrong?
How do the Interest Rates Compare?
What to watch out for?
Did you know that in Australia, it is entirely legal for a company to lend someone $1,000, and then demand 26 bi-weekly payments of $64.62 as repayment? That's a total of $1,642 in payments, to repay an original loan of just $1,000. Ouch! That's an effective interest rate of 64%.
Would you ever agree to finance a car or home at an APR (Annual Percentage Rate) of 64%?
Your answer better be NO! Take a moment to understand the total cost of your loan before signing on the dotted line. You can use this handy online loan calculator to help calculate the amount your loan will cost if you work with one of the more greedy lenders out there.
How do Late Payment Fees Work?
In addition to interest, the fine-print of your loan agreement will outline the additional fees your lender can charge if you miss a payment. While the interest rates are regulated per the National Consumer Credit Protection Act of 2009.
Pay careful attention to how a lender outlines their late payment and collection policies. Unexpected events happen, and if you're unable to repay one of your easy loans. You could find yourself in even worse financial shape than when you originally took out the loan.
Difficulty Communicating with the Lender
We always recommend working with a lender that you can visit in-person. Online transactions may seem convenient, but when things go wrong, it can be difficult to reach the individuals behind the website. At a bare minimum, you should be able to pick up the phone and talk to someone you can clearly understand.
Easy loans aren't always the easiest to understand. Having a human connection to the lender is extremely important when questions come up, or unexpected incidents throw your financial picture out of whack.
How to Assess Your Financial Situation?
Fast easy loans are only easy on you and your family if you can afford to pay them back. Just because a lender qualifies you for a loan does not mean that you should accept the loan.
When you accept money from a lender, you are giving that lender the ability to collect repayment from you and your family. If things go wrong, you could find your vehicle, home or even wages being collected by the lender to satisfy the debt.
Take the time necessary to assess your financial foundation. Do you have:
A stable income that can support the repayment of the loan on time?
An emergency fund that can quickly be accessed in case you suddenly lose your income?
Enough money left over each month, after making your loan payment, to cover all your other monthly expenses?
A written budget that clearly outlines a realistic plan for repaying this loan on time, while honoring your other obligations?
If you feel confident that taking advantage of the fast easy loans. Your eligible for will improve your long-term financial situation, then proceed with confidence!
Ensuring that Easy Loans Become a Short-Term Solution…
A solid financial foundation is an important part of making sure that the easy loans you take advantage of won't end up taking advantage of you. It's easy to fall into a debt cycle where each few months you frantically search for a new source of debt to pay off prior debt. Some in the lending industry refer to the transfer of debt from one company to another as "surfing".
When you're surfing, instead of getting out of debt, you just end up digging a bigger financial hole for your family to dig out of.
Use the following tips to help ensure that loans are a tool, instead of a risk in your financial picture:
Commit to a written budget that shows where every dollar will go each month. Be flexible, your financial needs will change from week to week. Just take the time to map out these changes on paper first.
Find opportunities to cut living expenses. Every extra dollar you can throw at your debt will allow your family to enjoy the stress-free lifestyle of a debt-free family.
If you have children, use the loans you take out as a real-life example of how to responsibly handle money. Your kids pay a lot of attention; make sure you're giving them a solid compass.
Only take advantage of loans to cover necessities. A home remodel, new TV or new car shouldn't put your family in a financial bind. Develop the discipline to save up and pay cash, instead of signing for an unnecessary loan.
Instant cash loans can serve as excellent tools for navigating life's ups and downs. Hock Your Ride has provided the fast cash our customers need, without running a credit check, for more than a decade. The personal service at our locations helps us build life-long relationships with our customers.
We value your financial security, and it's our goal to provide the perfect loan to meet your needs, without the hassle, delays and excess paperwork required by other lenders.
We hope you'll use our products to place you and your family on the path to financial freedom. And know, no matter what, we're always standing by to serve!
Further Reading:
We Loan Cash Fast Against Your Ride. Contact us Today and Get Your Cash Loan Now!
Apply Now