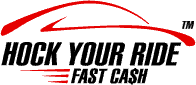 10 Ways to Earn Emergency Cash
Struggling to Earn Cash, Here are 10 Ways to Earn Quick Emergency Cash
We've all been there. It is several days before payday and suddenly your car breaks down or maybe the refrigerator breaks and you don't have the funds to cover it. Well, thankfully there are some great ways to earn a little extra cash when you need money fast.
Here are 10 ways to earn a little extra income.
Drive For Uber or Lyft
Now, this may not work for everyone. If these ridesharing services aren't available in your area, then this will not be an option. If they are, look into signing up.
You will need to have a clean driving record, a newer model car, and authorization to work where you live. The best part about driving for a rideshare company is you get to choose your own hours. So, if you are a night owl, an early bird, or something in between, you can just hop in your car and take on passengers whenever you feel like it. 
Take Surveys For Cash
There are plenty of companies that pay for consumers to take online surveys about many products and services. They are free to join and free to use, and the best part is, you can sign up for over one at a time. This means you will take more surveys and rake in more cash.
Sell Your Old Electronics
There's an old saying about one man's garbage being another man's treasure. Now, we aren't saying your stuff is garbage, but we are saying you could make a few extra dollars for your old computers or mobile phones you no longer want or need.
There are companies that buy and refurbish old electronics all the time. So, even if you have been hanging on to that old Nokia brick phone, there are people who will buy it from you. And if you have old Apple products, you could make some serious cash.
Take a Loan Out Against Your Car 
That's right, you heard us. You can take a loan out against your car. Sometimes, you can use your car as collateral and still drive it.
This is ideal if you need a larger sum of money but still have to rely on your vehicle to get around every day. Fill out a form, get the car inspected, and take your cash. Easy as one, two, three. 
Do Odd Jobs
Helping people with chores or other odd jobs can help you when you need money fast. These jobs can range from doing some light housework to more involved tasks such as home renovations or larger landscaping jobs.
There are even websites like Taskrabbit in America and The Uk or Airtasker in Australia which can help you find odd jobs. Simply signup and scroll through literally thousands of jobs to find one you would be suited for. It is that easy. 
Babysit
If you love kids and enjoy spending time with them, this can be a doubly great way to earn a little extra cash.
If you don't have friends or family with kids, you can sign up with babysitters now. It is a website that helps busy parents all over Australia find available sitters in their area. Plus, it can turn into a reoccurring gig if the family really likes you. 
Food Delivery
If you like the idea of ridesharing, but don't want people in your car, you may want to consider becoming a food delivery driver.
Thanks to apps like UberEats, Postmates, and Deliveroo, you are practically spoiled for choice when it comes to who you should sign up with. Plus, there is the added bonus of not needing a car. If you live in an urban area, you can use your bike or scooter to deliver food.
Answer Questions
Are you an expert in your field? Do you like helping people in a bind by answering questions they would otherwise have to spend hundreds of dollars to get what they needed? Well then, you might want to consider signing up for sites like justanswer.com.
Now, it is important to note that you won't earn tons of extra cash on this site. But the money you do earn is pretty good for the amount of time you spend answering questions. It is definitely worth signing up for if you have very specialized knowledge of specific subjects. 
Sell Your Old Books And Games
Websites like Amazon and eBay can help you sell any old books, games, clothing, or other collectibles you have sitting around collecting dust. And if you have old textbooks from uni, you could make quite a tidy little profit.
Now, it is important to remember this only works if what you are selling is in fairly good condition. You could get negative reviews otherwise. So, be sure to list any defects, no matter how small, on the listing.
Payday Loan
This is one we don't recommend, but if you are truly in a bind and have no other option, it is an option if you need cash fast. Just be warned, they charge ridiculous amounts of interest, sometimes upwards of 300%. So, please, only use this if you know you can pay the money back immediately.
Tutor Kids
Do you have a lot of knowledge in a specific academic subject? Do you enjoy helping kids grow and potentially develop a passion for a subject they didn't think was possible? Well, then you might want to consider tutoring.
On top of earning a few extra dollars, you can also help unlock a child's love of learning and give them life long skills to help them succeed. That can be a pretty amazing reward in and among itself.
When You Need Money Fast
These are just a few suggestions of things you can do when you need money fast. There are literally hundreds of other ways to make extra dough with a side hustle.
Do you have boats or RVs you can use as collateral and need extra funds today? Apply online to see how we can help.
Further Reading:
We Loan Cash Fast Against Your Ride. Contact us Today and Get Your Cash Loan Now!
Apply Now